We can incorporate Disney/character balloons into any of our table centrepieces or floor standing balloons,we also offer character 6ft columns and air walkers
Various Characters available upon request
Clusters
We can offer different combinations prices are available on request these clusters below are £25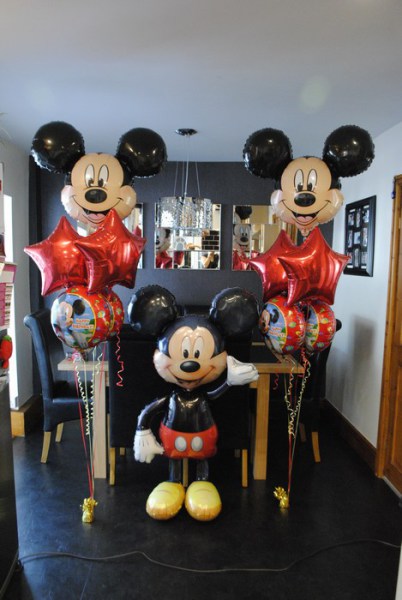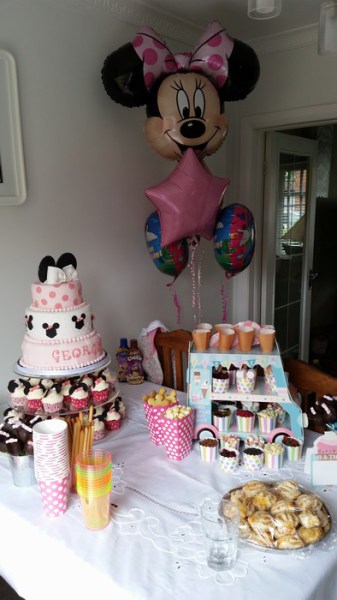 Small Columns (4ft) £20
Character columns are latex balloons with your characters head in foil or a bubble on top get your kids some friends to play with! Available in Micky or Minnie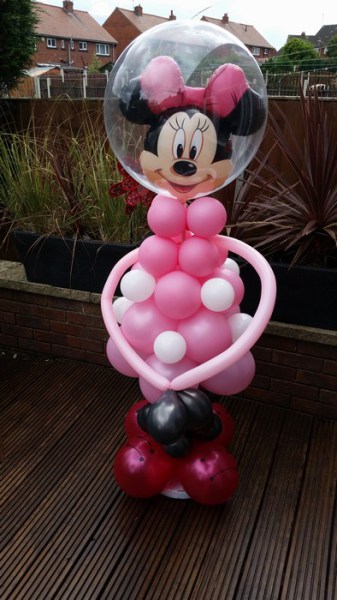 Large Columns (6ft)
Character columns are latex balloons with your characters head in foil on top these balloons are great focal points for children's parties, These balloons are air filled so they will stay inflated and look really nice for at least 3-4 days
whether you having them at home or at a venue, they certainly make an impact and the children will love them!
Mickey £30 or Minnie £30
Mickey & Minnie Duo (Minnie with red or pink bow)£55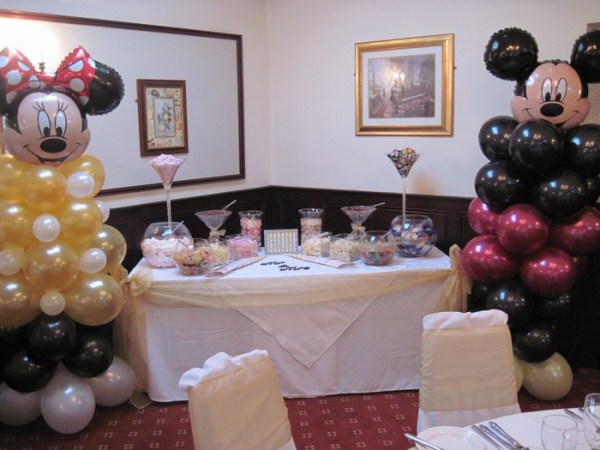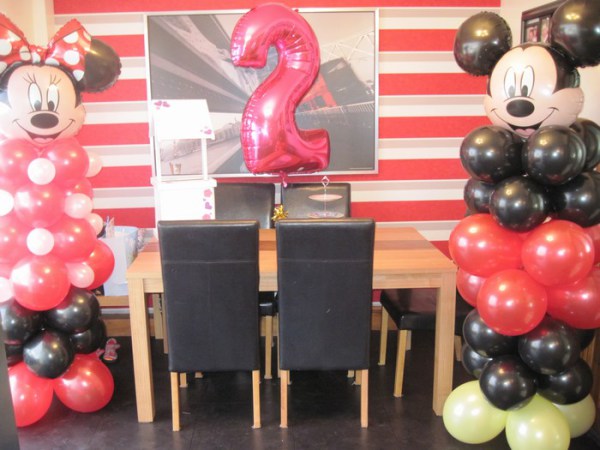 Airwalking
Airwalker balloons are our 36" helium filled airwalking balloons which can dance around a dance floor with your excitable kids, these balloons are delivered helium filled and will last around a week, if they last past your guests at the disco! 
All come Helium filled and delivered or set up at your venue.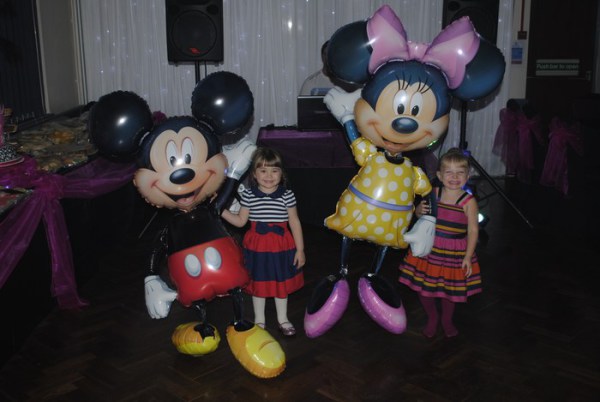 set up within 20 miles free of charge
All our balloons as sold to be set up on site at your venue by NABAS trained balloon artists.