Here at Glamourpuss we think lighting is massively important in elevating your centrepieces to the next level.

We always incorporate lights into our centrepieces wherever possible.
Here is a rundown of the lights we have available and what they can do:
Light Bases
Our main source of centrepiece lighting these bases sit underneath the vases and are battery powered providing 18 hours of continuous bright light.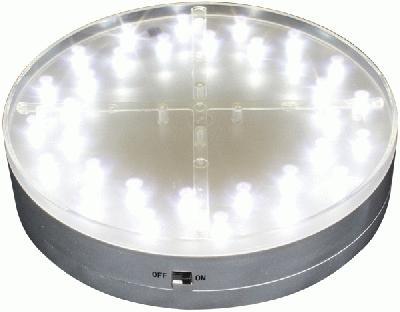 Submersible lights - Ice white & Warm White
A remote controlled clear light totally waterproof so we submerse these in the water pearls that we use (called crystal pearl) Again these use batteries and have 18 hours of continuous light.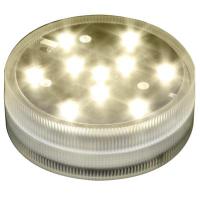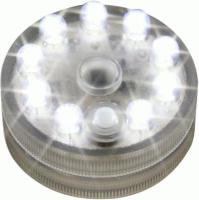 Submersible Lights - Coloured
These submersible lights, also waterproof, are literally all singing all dancing, they can be set
on a static colour or they can fade or jump through the full colour range in what we refer to as disco mode. These lights are also individually remote controlled allowing you to switch the colour or mode without them being removed from the vases.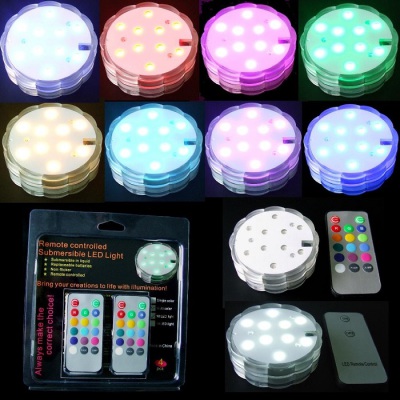 Fairy Lights - Battery Operated
The old favourite, used for many years but obviously not waterproof so we use these just for our birdcages centrepieces entwined with Ivy to hide the cabling, we also use battery powered fairy lights in our swagging for the tables, stair cases, aisle swagging and pillars the list is endless, as battery powered means totally mobile there is no power source required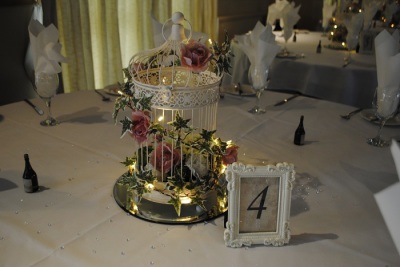 LED candles – Tea light, taper and Pillar
With more venues than ever tightening the policy for live flames, we use a range of battery powered candles, pillar candles are used in our birdcages and also in the storm vases for lining the aisles, its much safer with these vases being on the floor, LED taper candles are used in the candelabra where live candles cannot be used.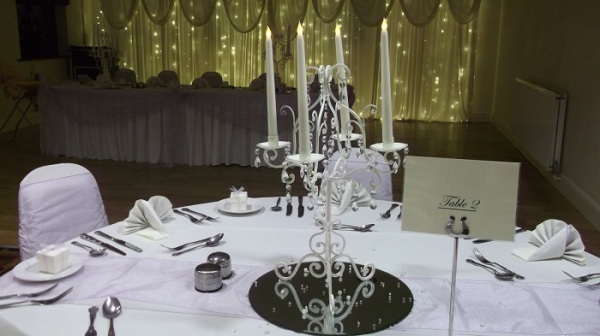 We also supply a range of uplighters & Gobo's for maximum impact lighting, Twinkle backdrops, Dance floor and a Twinkle arch click the tabs on the left to view more information on these products